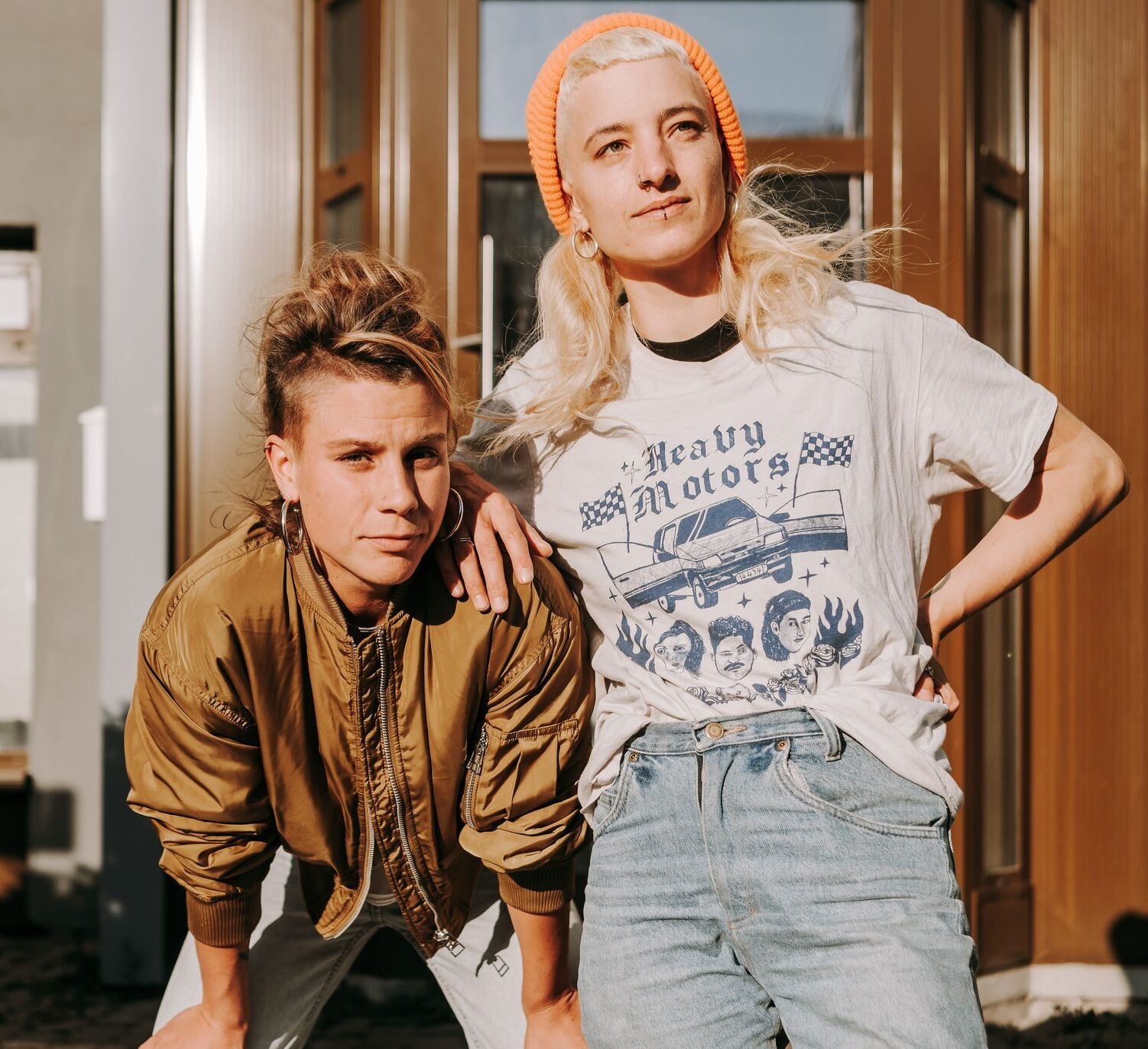 krawalle&liebe
DJ
worldwide
basedin

Berlin

pronouns

she/her they/them

Labels

Social
krawalle&liebe is a revolutionary queerfeminist dj and producer duo hailing from Berlin. Their self-defined genre "Deep Trash Riot Bounce" is a crisp and lusty impulse to heat up your temperature, to experience some pleasure, to let the music wash over you, to throw your body in the air and to finally meet your inner gangster, to shake and sweat it all out and boost yourself with the strength you need to challenge the world.
True to their name, krawalle&liebe delivers more than just music – they deliver a movement. Their sound is a celebration of empowerment, a declaration of self-expression, and an anthem of resilience. With an irresistible wink of humor and a dose of bass-driven love, their tracks not only encourage listeners to hit the dancefloor but also to recharge and equip oneself with enough riotous energy to meet grievances of society merged with a good amount of love and compassion.
krawalle&liebe is part of non+ultras – a queerfeminist collective of female* DJs. Together they create a unique space for empowerment, solidarity and consciousness-raising in a music scene largely dominated by cis males.