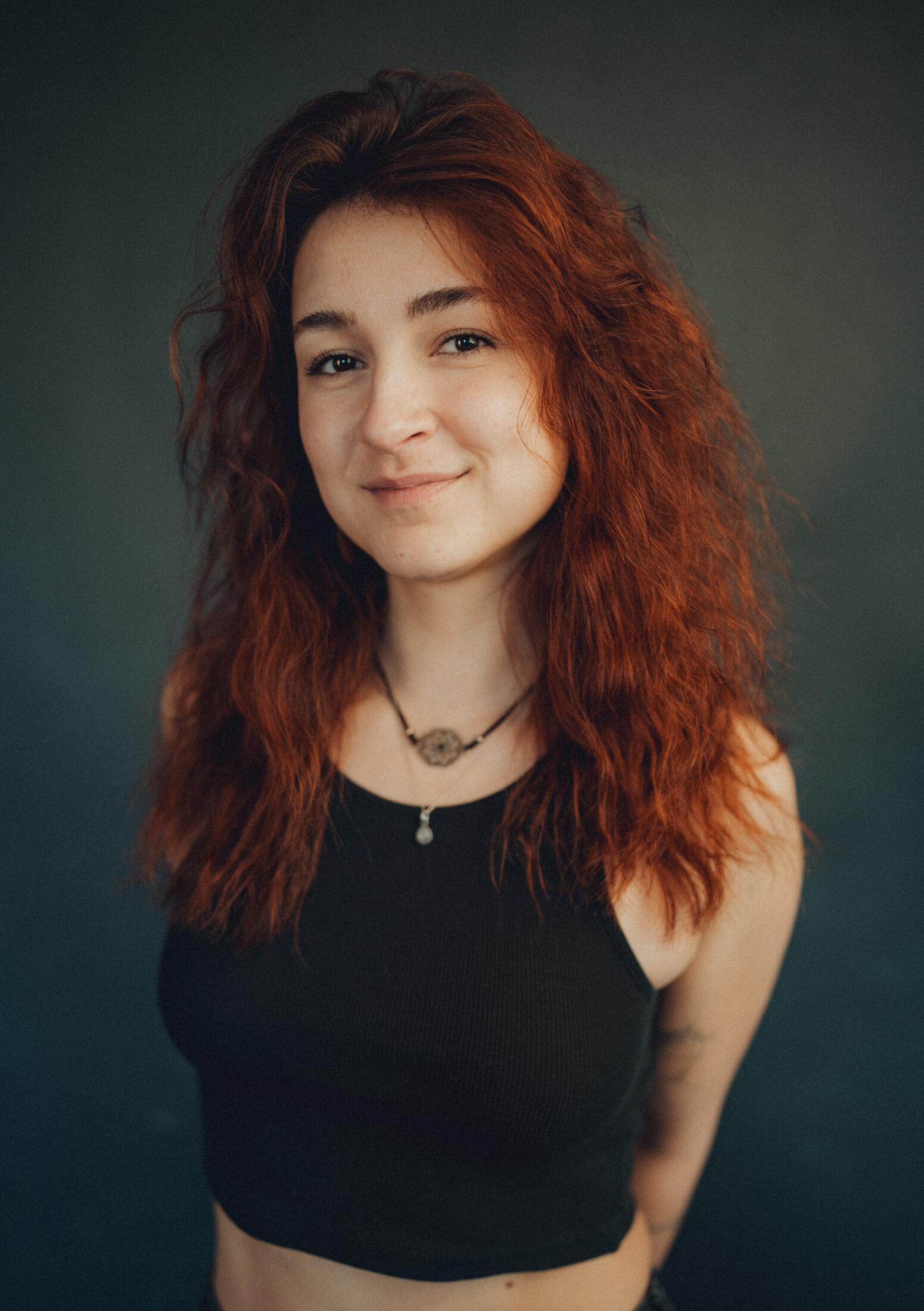 Frida Darko
DJ
showcase only
basedin

Berlin

pronouns

she/her

Labels

Social
Dark, driving, uplifting. Slowed down. Frida Darko is living proof that 'bpm' is no longer the answer to creating high-impact energy on the dancefloor. Her unique secret weapon comes in the from of dangerously dense basslines which rumble through her audience's bones. And in mesmerizing contrast to her often dark and turbulent sounds, she steps up to her stage with such contagious joyfulness, loveable silliness, and a remarkable sense of humor – all whilst remaining professional to her craft.
Represented by the dedicated agencys &&-booking & RE:VO Artists, raised by the distinctive Rebellion der Träumer* and as a member of the Club-Crew Station Endlos, she brings her infectious music and energy to a multitude of cities and festivals around europe and further, where she astonishes the crowd with her deep-driving interpretation of Down & Midtempo. Having her roots nourished at underground parties and alternative festivals, she is eager to not lose herself to the fastliving-way of the electronic music scene. And apart from her studies in nutritional science, she spends her time either searching for new music, laying down fresh records with her partner in crime Atric, or reading, chatting and meditating with the goal to look for the right balance between excess and a sustainable way of living.
Usually with a smile on her face and a funny pun in her pocket, she strives to fascinate her crowd with tunes of "Darko-ness". Expect bouncy, chunky, dark disco beats that will hit hard, but leave you feeling awakened from the shadows.